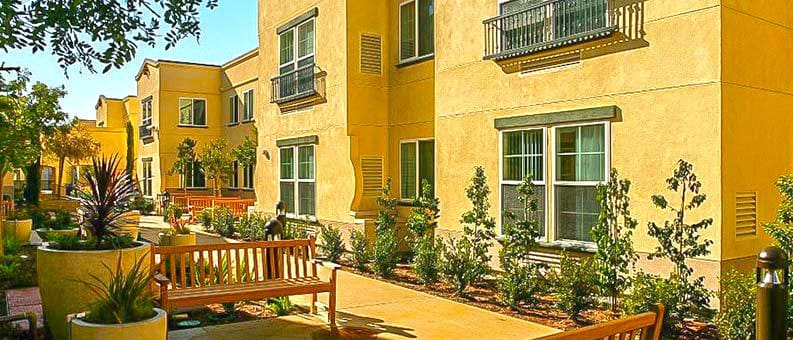 Casa Dominguez Apartments, Los Angeles, CA
Casa Dominguez is a LEED Platinum 70-unit apartment complex built near Compton in 2010 with a ReWater System. It uses laundry greywater to irrigate the north and western half of its perimeter landscape and courtyard area, and city water to irrigate the eastern perimeter. The 2019 drone picture below shows thriving landscape on the greywater-irrigated side and courtyard area. The greywater side is fuller and healthier because untreated greywater is full of plant nutrients.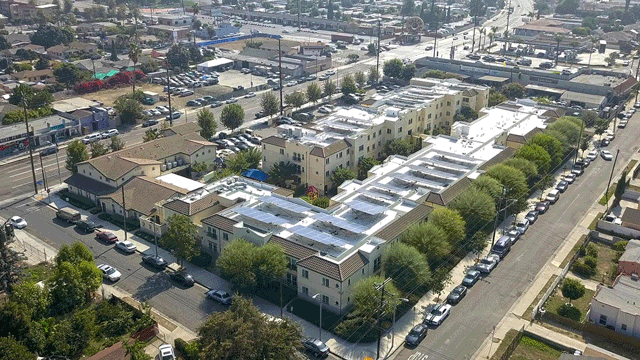 Casa Dominguez is an oasis in an otherwise visually blighted neighborhood that shows what owners can achieve with forethought and ReWater's help.