Harness the Rain
A ReWater greywater irrigation system can be engineered to use harvested rain as a supplemental water supply and thus satisfy Low Impact Development requirements. The rain then cleans our greywater filter, is a supplemental source for irrigation, and is kept from running off during rain events. If you're looking to satisfy a jurisdiction's LID requirement, this is the Holy Grail. These systems back themselves up with city water in case the tank runs out of stored rain, thereby assuring irrigation.
Every system is a little different than the next for various geographical, topographical, hydraulic, irrigation, and/or horticultural reasons. But every one of our systems is cost effective by everyone's standards.
Properly considering the structural, mechanical, and horticultural issues of each project takes time. ReWater is retained to help you design and build a system that does everything right for your project. We'll even give you a complete price before you commit to design https://rewater.com/water-recycling/.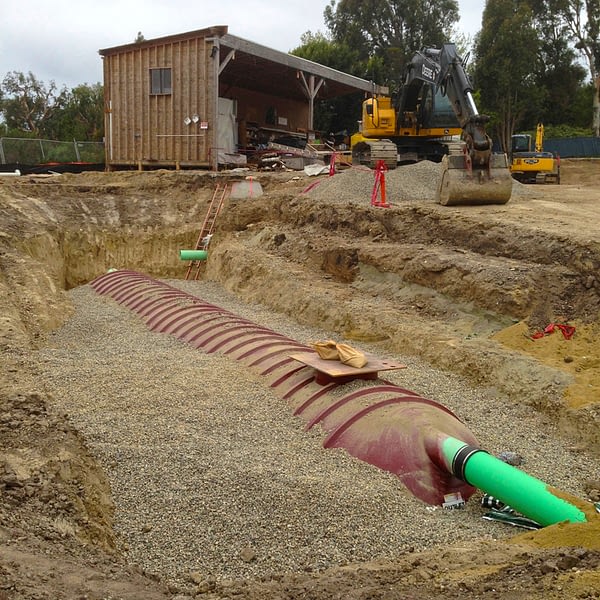 It's a more complex system
Compared to a standard greywater irrigation system, rain harvesting systems are complex. There's engineering, storage, pre-filters, pumps and other appurtenances to consider. Unlike with greywater, you receive lots of rain when you don't need it, so it must be filtered and stored for later use.
However, such systems can satisfy your LID (aka run-off pollution prevention) mandate, making the additional costs a bargain.
ReWater offers consulting services by contract for such projects.
LEED's rating system also recognizes the value of rain harvesting's reuse and run-off pollution prevention values and provides even more points for that type of system, up to 12 total. You can't get any greener.
Compared to a similarly priced solar unit that will net you only 3 LEED points, it's a screaming bargain!