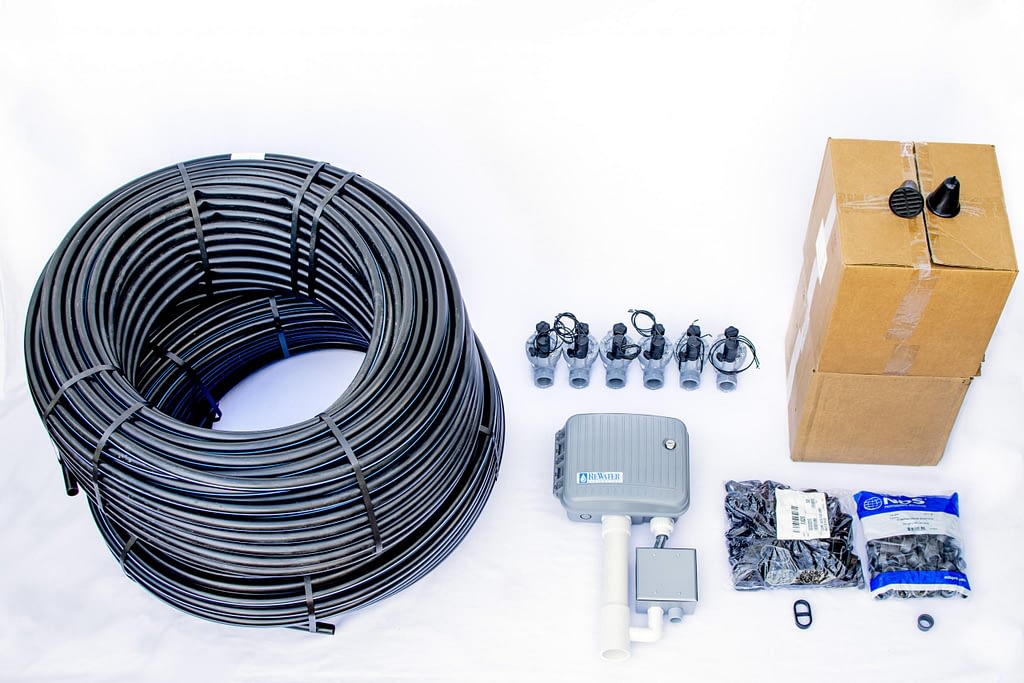 Model RWAS Irrigation System
Once you have a ReWater greywater filter package, you must attach a ReWater automatic irrigation system (RWAS) package to make a complete ReWater® System.
The following starter irrigation package contains the minimum amount of every component needed for a complete, legal greywater irrigation system for a small landscape (500-2,000 sq ft, depending on what you're planting and its spacing).
Proprietary components may only be purchased through ReWater Systems with an irrigation package.
Note: ReWater far exceeds irrigation industry testing standards. The industry standard is to test 4% of a production run. We test every function on every ReWater controller before we ship it. You are guaranteed a perfect controller every time.
Low Pressure Greywater Approved 24 VAC Solenoid Valves

ReWater Complete Control RWCC3 9 station +$3,299.00
ReWater Complete Control RWCC3 12 station +$3,599.00
ReWater Complete Control RWCC3 15 station +$3,899.00
ReWater Complete Control RWCC3 21 station
+$4,499.00
ReWater Underground Emitters, box of 250
Only available through ReWater Systems with the purchase of an Irrigation Package. Each package contains 250 emitters
Polyethylene Tubing
Total:
$0.00