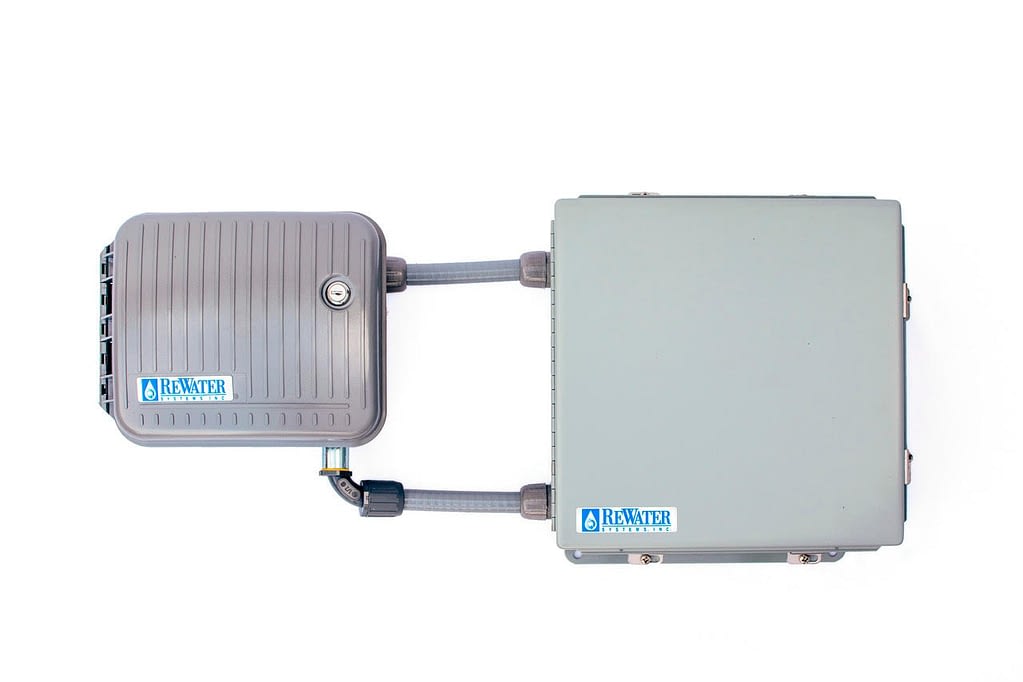 Model RWJB1, 1-HD contactor/relay Junction Box
You will need this junction box if your ReWater System requires a 208/220/230 single-phase pump. Made of coated steel, this heavy duty outdoor-rated (NEMA 3) box allows the safe installation and use of more powerful pumps.
These relay junction boxes are now sold with wires landed and start-up supplied! For projects outside of Los Angeles, Orange, San Diego, Ventura, and Santa Barbara Counties, additional travel costs apply.
*Please ask us for the site prep sheet.